Being a Purina Certified Expert Dealer means that we offer a complete line of quality Purina feed products and have knowledgeable associates who care first about our customers, and their animals. Training is a key element for our Certified Expert staff and you can depend on us for Certified Expert advice!
Expert Articles & Advice
May 1, 2013
There are literally hundreds of plants that are either outright, or potentially, toxic to horses. There are several factors that contribute to toxicity. First, the plant must contain a substance that is toxic to that particular species of animal (susceptibility).
May 1, 2013
In addition to adding bird feeders and filling up a bird bath, you can also attract wild birds by planting seed bearing flowers to your landscape. • Common Seed-Bearing Flower Types: There are several types of seed- bearing flowers that wild birds tend to be attracted to.
Special Offers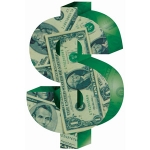 Stop in to get 15% off any non-feed item of your choosing with this coupon!
Purina Equine Videos
At Purina, we've spent more than 100 years developing superior nutrition for horses. After numerous scientific formulations, trials and refinements for our new line of supplements, we've found ways to give horses the boost they need to be their best.
Quick Contact & Hours
6549 16th St
Rio Linda, CA 95673
Phone: 916-991-0077
Fax: 916-991-3925
Mon - Fri
9:00 am - 6:00 pm
Sat - Sun
9:00 am - 5:00 pm